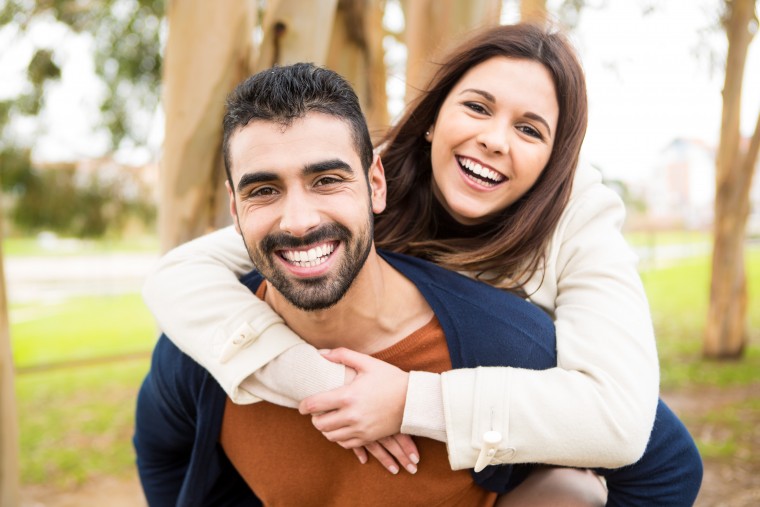 Whenever people ask me what I want to be called, I usually answer, "Mike is fine." For some reason, a lot of people think I should go by more formal titles such as Dr. Glenn, Reverend Glenn, or Pastor Glenn. I have always been uncomfortable with titles. They put too many barriers between me and other people. Besides, Jesus was blunt on this one. We are to call no man father or teacher, for we have one Father and one Teacher.
We can be friends to each other. We can be brothers and sisters to each other, but we cannot be Jesus to each other. That role has been taken.
And we can't be Jesus to our spouses either. Often, when you come from a broken place, the person you fall in love with can do no wrong. Your spouse is the best person in the whole world. They are way beyond anyone you ever expected to fall in love with, or even more miraculous, to have fall in love with you. They are perfect…everything they say…everything they do…
You worship the ground they walk on. You have placed them high on a pedestal.
And that's a problem.
Your spouse can't be Jesus to you. Your husband or wife can only be who they are. You can only be who you are. Trying to constantly live up to someone else's unreasonable expectations quickly leads to defeat and despair. You're not being fair to your spouse by putting this kind of pressure on them. Eventually they will stumble, and they will end up feeling like a failure.
And you can't be Jesus to them. While it's a rush to your ego to be put on that pedestal, the landing is brutally painful when you fall off (and you will). Besides, your husband or wife doesn't need you to be everything to them. Becoming hyper-focused on you keeps them from growing, and it smothers you in the process.
The old preachers had a point. Eve wasn't created from Adam's head that she should rule over him or from his foot that he should stand on her. She was created from his side that she should stand with him.
That's the picture we want, isn't it? The two of you, side by side, walking wherever life may take you—content to be who you are, with and for each other