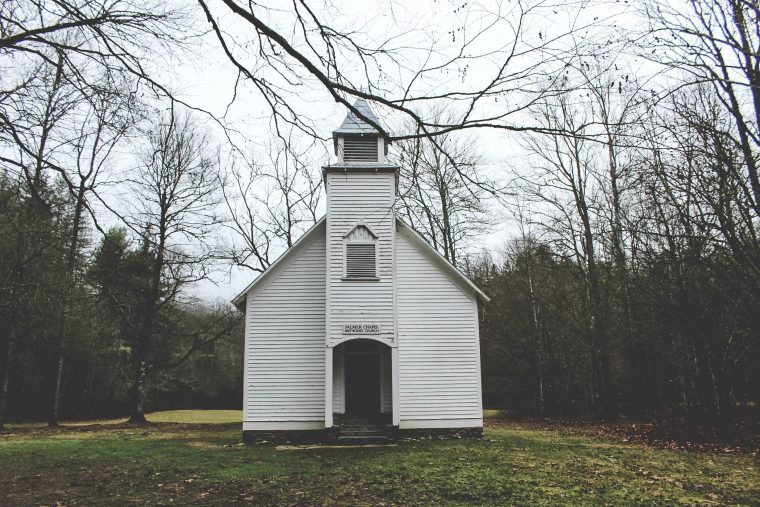 Since I work in a church, you shouldn't be surprised to learn I love church buildings. I especially love old church sanctuaries, and honestly, the older the better. My wife is always surprised (although she's growing used to it) when we go on vacation, and I want to walk through any churches we might be passing by. There is something about the craftsmanship in the old wood and the fire bright beauty of the sun coming through the stained glass windows that fills me with awe and worship.
So, again, it shouldn't come as a surprise to you that I get really emotional when I see a church building with a "For Sale" sign in front of it. Now, I understand, all kinds of things happen. The growth patterns of cities change. Traffic patterns are rerouted and communities go through transition. I get it. I also understand that churches move. They sell one piece of property and relocate to another space. Brentwood Baptist did that back in 2002.
I understand life happens, but more and more in our nation, churches are just closing. They are going out of business. On any given day, it's not unusual to see an article about how a developer has bought an old church building with plans to turn the once sacred facility into condos or a restaurant. Too many times, a small and struggling group of church members decides, for whatever reason, they can't make a go of it, and they vote to close the doors of the church and sell the building.
Now, let me get this straight…the building is being sold by a group of people who are sure no one will come to their building, and it's being bought by a group of people who are sure a lot of people will come to the building if there's something new in the building.
Why can't the church be that something new in the building?
There's a reason Baskin Robbins has 31 flavors of ice cream. Not everyone likes the same flavor. In the same way, not everyone likes the same style of worship, the same emphasis of service and mission, or the same process of discipleship. There are a lot of different kinds of people, and there needs to be a lot of different churches to meet the different needs of these people. One size doesn't fit all. It never has.
Now, this may mean there's a Caucasian church that's now surrounded by a Hispanic community. An African-American church that finds itself in the middle of a Kurdish community—the variations and challenges are endless. If a church can be given the support and assistance to reevaluate its mission in light of its changing community, a lot of good things can happen. You may not be able to put new wine into old wineskins, but you can put a new church in an old building.
There are several advantages to this approach:
The members of the original church can see their church thriving and effective. It's a different future than they had once imagined, but it's still a great future to be part of.
The old building can be refurbished and remodeled for pennies on the dollar when compared to the cost of new construction.
Most of the time, the new church can avoid politically charged issues with the surrounding communities, codes, and city hall.
The neighborhood is genuinely interested to see something new going on in the church.
In the famous Bible story of the Valley of Dry Bones (Ezekiel 37), God asked the prophet Ezekiel if the dry bones could live. Of course, Ezekiel soon found out the bones could indeed live. It's the story I think about every time I see a church building for sale. Can these bones live? I answer the same way Ezekiel did, "Yes, they can!"