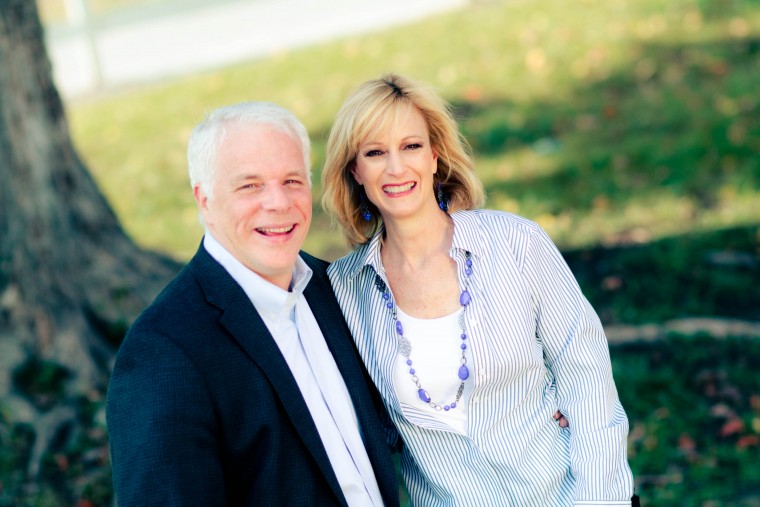 If your house is like our house, you get up running as soon as the alarm clock starts chirping, and you don't slow down until you collapse into the bed at night. While the boys have long since left the nest, we now have my mother to care for, and we're getting ready to welcome our first grandchild at the end of August. Life is always full.
Not too long ago, I noticed there were some days that were so busy Jeannie and I hardly talked to each other. There wasn't time. I hated those days. After all, one of the reasons I married Jeannie was I liked talking to her.
The other reason this concerned me was, well, this is how bad things in a marriage start. No one gets up in the morning and sets out to destroy their marriage. It slips away gradually. If you're not careful, you end up talking as you pass in the driveway, and then, you don't talk at all.
So, I sat down and made a short list. Here are the 5 things—the minimum daily requirements—that Jeannie needs from me every day:
1. Focus. Yes, we have agreed on our goals as a couple, but each goal is made up of a series of steps. What step is she working on? Does she need my help? What step do I need to be working on? Not only do you have to be in agreement for long-term goals, you need to be in lockstep for short-term goals as well. We know what's important for the long run. Now, we need to know what is important today.
2. Affirmation. Jeannie needs to hear from me in concrete ways how important she is and what she does is to the success of our marriage. She needs to know things like what priorities her salary takes care of (she pays for our vacations) and how much her nursing skills have helped with my mom. They don't have to be long paragraphs of praise, just a few words so she'll know I know how important she is. 
3. Security. This doesn't necessarily mean I need to go out and slay a dragon, but it does mean she needs to know our finances are in good shape, the necessary steps have been made to take care of her if something happens to me, the oil in her car has been changed, etc. Knowing that, she's free to be Jeannie—and that's a great tradeoff for me.
4. Kindness. Being the father of sons, there was a lot of rumbling and tumbling in our house. Jeannie kept reminding us that she wasn't one of the boys. She's not. Jeannie needs to be touched tenderly and spoken to the same way. Harsh words would only scar her soft heart. Her soft heart is one of the reasons I love her. I need to be careful to protect it. 
5. Spoken Love. Sometime during the day, Jeannie needs to hear me tell her how much I love her. Again, this doesn't have to be a long ode to your love, but it does have to be grounded in reality. Instead of just saying, "I love you," I've learned to say specific things, such as, "I love coming home to you." Or, "I love your smile." In some way, every day, Jeannie needs to hear from me that I know what a gift she is, and I'm not taking her for granted.
So, there's my list. What's on your list?