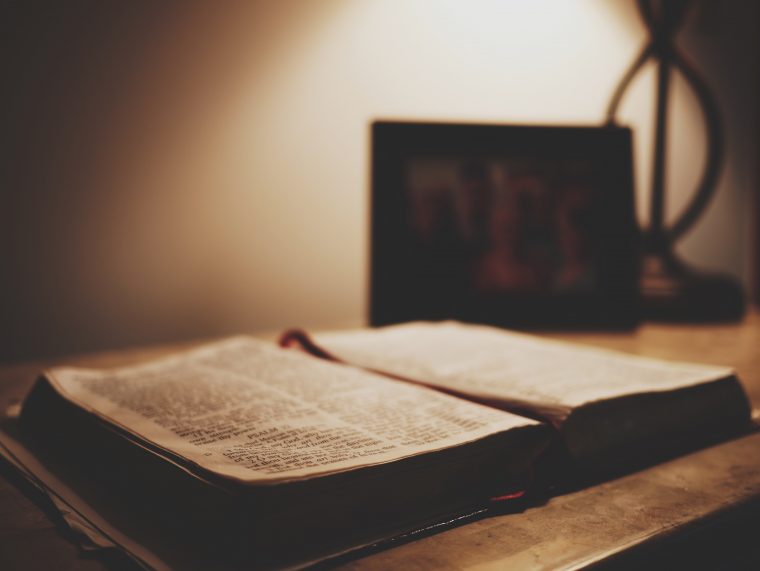 From time to time, people will ask for the title of a book they should read to help their faith. They realize that in some areas of their discipleship, they need to deepen their understanding.
For some reason, everyone seems to be surprised by my answer. "Read the Bible." Whatever book a person may choose to read will always be tested on the anvil of Scripture. The book's validity will be confirmed or dismissed by the way the authors align their insights to the truth in revealed Scripture.
Yes, there are a lot of books. Yes, there are a lot of good books. I hope you read, and read a lot.
Yet, in NO way does any book replace the Bible in ANY way in the life of the believer. Period.
If you have time to only read one book, read the Bible.
Only the Bible is the inspired Word of God.
Only the Bible is the revealed World of God. What I mean by that is the Bible is where God has chosen to reveal Himself in the witness about God's greatest revelation—Jesus Christ.
Start with gospels. Read them, and then read them again. Let the words and actions of Jesus be burned into your heart and mind. Know for yourself what Jesus actually said and what He meant in the context of His teachings.
Read the Psalms. Read Proverbs and Romans. Read every book, and then read it again.
God has given us His book. The mysterious wonder of reading Scripture is that we open this Holy Book in the presence of the Author. As we open the Bible, Christ has promised to meet us in our conversation with the text.
Sure, Jesus can do anything He wants, and yes, He can meet you anywhere He wants, but it's been my experience that Christ meets me—and I meet Him—most consistently when I'm reading my Bible.
So, if you want to know more about Jesus, read the Bible. Want to better understand humanity and yourself? Read the Bible. Want to know the secret to a life well lived? Read the Bible.
Now you have my best suggestion on what book you should read—the Bible. I've been reading the Bible almost all of my life and yet, in most ways, I feel like I'm just beginning. Reading the Bible is the most fascinating and life-transforming experience you will ever have.
What are you waiting for? Pick up your Bible and start reading.