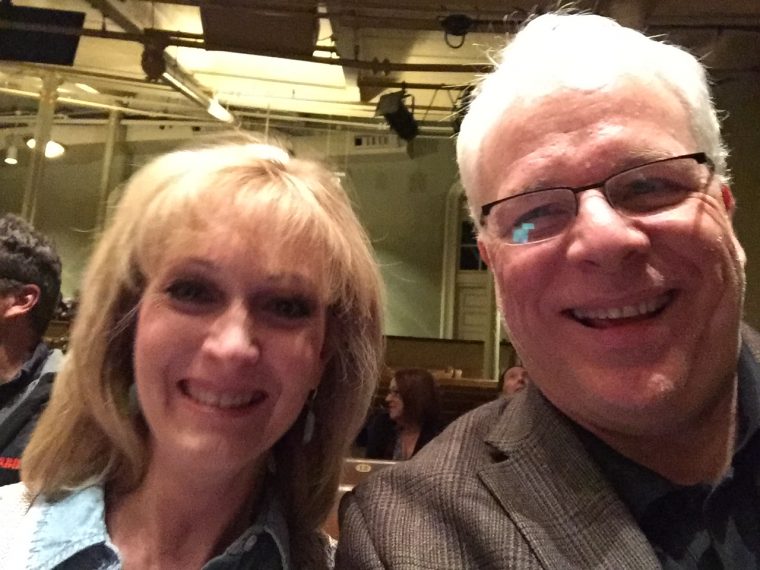 After 36 years, you'd think I'd run out of things to say. Jeannie and I have been together for 37 years (we met on Derby Day the year before we got married), and today we celebrate our 36th wedding anniversary. On the one hand, I feel like we've been together forever, and on the other hand, it feels like we just got married yesterday. Friends want to know how we've stayed together so long.
Honestly, I don't know. I've never really thought about it. I just got up and did what I had to that day, and then I got up the next day and the day after that. Before I knew it, 36 years had shot by.
But now that I think about it, there are a few things I think were important to our success. (Marital success has a very low bar in our culture. All you have to do is stay together. No one really worries if your being together means anything…but that's another blog for another day.)
First, Jeannie and I were committed to stay in the marriage. It's not much, but honestly, I think we made through some of our toughest times simply because neither one of us would leave. There were times when we figured things out because we had to. If we're going to be together, we better find a way to make it work.
Second, there was never a time I doubted Jeannie's love for me. Even in times when she did things I didn't like, I knew she loved me. Sometimes, I would keep wading through the disappointments knowing that somewhere in all of it, I would find Jeannie's love for me.
Third, we had the good fortune of knowing a lot of great couples who were older than us. From our friendships with them, we gained years of wisdom and understanding. I can't begin to count up all of the fights Jeannie and I never had because our friends had taught us a better way to live out our love for each other in marriage. For some of you, befriending an older married couple would be one of the best gifts you could give your marriage.
I know this isn't a profound list. You're not going to read it and say, "Wow! I never thought of that!" But maybe that's the secret. Maybe it's not about fireworks and over the top emotions. Maybe it's about the little things…and little things over 36 years can make quite a difference.
Happy Anniversary, Jeannie! I love you more than I can say!