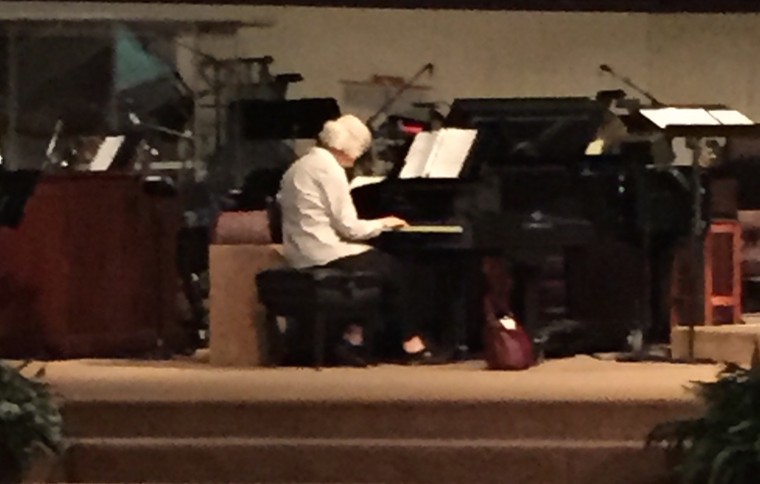 Prayer has always been part of my life. I grew up in a house where prayer was a normal part of our day. We prayed over each meal. We prayed to start the day, and we prayed when we said good night.
I had been trained in how to pray. You bowed your head, you folded your hands, closed your eyes, and talked honestly, but respectfully, to God who was always listening to His children's prayers.
I'm a little older now, and I know you can pray in all kinds of places and in all kinds of ways. I've read liturgical prayers. I've prayed through the Psalms. I've whispered prayers in the quiet hallways of hospitals. I've laughed when I prayed, because sometimes joy can't be contained. I've prayed with tears, because sometimes pain can't be spoken.
As many of you know, my mom has come to a new season in her life. She has been diagnosed with Alzheimer's, and I've had to move her to an assisted living facility near where I live. She has fought me every step of the way, but in reality, we don't have a choice. 
So, we're learning how to work new patterns into our lives. One of those new patterns happens on Tuesday mornings. On these mornings, I pick her up and bring her to the church so she can work with our Nurture Team, a group of women who do pastoral care through knitting prayer shawls, fixing meals, making hospital baskets, and writing thousands of cards.
We've started coming in a little early so she can play one of the grand pianos in our church. Mom is a very gifted musician. Her piano playing is the sound track of my life. This 45 minutes or so playing these beautiful instruments is a great therapy for her. She loves to play.
It's when she prays. 
The disease has taken part of her memory, and sometimes she can't remember exactly what she wants to say, but her heart and fingers haven't forgotten how to play the piano. 
So, she plays her prayers.
"I need Thee every hour, most gracious Lord. No tender voice like Thine can peace afford."
"Turn your eyes upon Jesus…" 
"Have we trials and temptations? Is there trouble anywhere?"
"We should never be discouraged, take it to the Lord in prayer…"
As I write this, I've snuck into the sanctuary, and I'm listening to my mom play. She hasn't missed a note. She hasn't looked at a hymnal. She's just playing, using the music to say to Jesus what she can no longer find the words to tell Him. Maybe she can't find the words. Maybe the hurt is too deep. So, she keeps playing.
Right now she's praying in G Major.