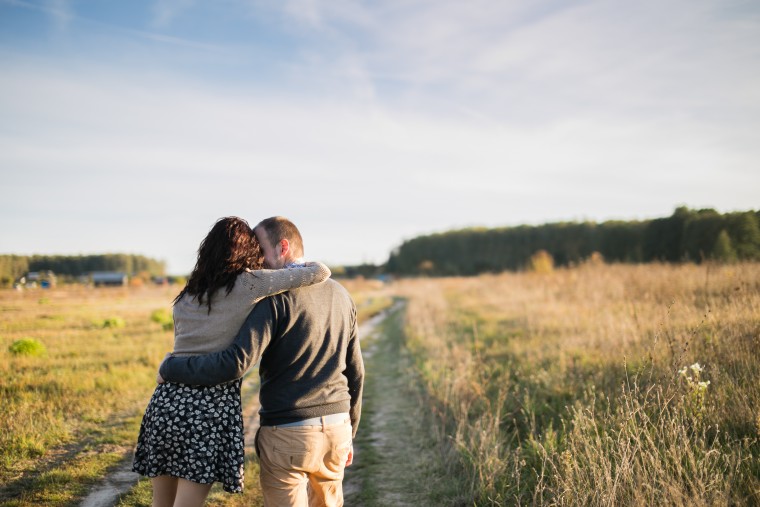 Congratulations! The big day has come and gone. Everyone you love was there. The groom was handsome and the bride beautiful. The reception and honeymoon were just like you dreamed they would be.
Now, you're back home and happily married, and your whole life is stretching out before you. That's right…your whole life!
God willing, you're going to be married a long time. But how do you do that?
One day at a time.
And that's good news, but don't let that reality lull you into complacency. The days fly by and as they do, you will feel pressure to get everything done in one day. This pressure leads to all kinds of problems. You try to buy too much too fast and you end up with credit problems. You try to do too much too soon—fix up the house, join the club, find new friends—and boom! Suddenly, you're physically wiped out.
In every race, there's an internal pressure to run really fast at the beginning of the race. That's a sure plan to lose. You don't get a trophy for winning the first 100 yards of a marathon. You have to run the whole race. That takes a little discipline—a little pacing. Every good runner knows how to find their own rhythm in a race.
Good marriages are the same way. They have a good rhythm to them. Each person knows what needs to be done on certain days of the week to keep the relationship running smoothly with all of the distractions the world throws at them.
The fact is you can't live on love. Life has to be done. The trash has to be taken to the street, groceries have to be brought in from the car, diapers have to be changed, and piano recitals attended. Budgets have to be balanced and checks have to be written. But they don't have to be done all at the same time, on the same day. You'll soon find some things fit on Friday and other things fit on other days. Your weeks will find their rhythm.
Has your marriage found its rhythm? Are you and your spouse running at the same pace? If not, that may be something to sit down and talk about this weekend. How's does a good week flow? What's the best day to do certain things that need to be done? What about date nights? What about exercise and rest? What about eating together? All of these things, and more, are in a good marriage pace. Sit down with your spouse and find your pace.
Remember, marriage is a marathon, and that's a long run. Pace your lives accordingly.