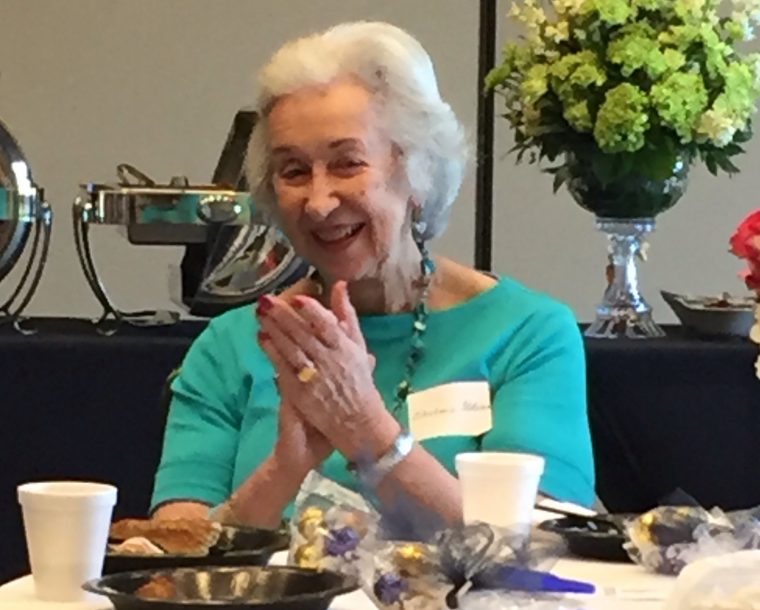 There's something about little boys and their moms. For some reason, being around your mom makes you feel like you're 9 years old—regardless of how old you may be at the time. My mom never recognized that I had grown up, married, and raised children of my own. Sure, she loved my sons, but to her, they were "her" grandsons much more than they were ever my sons. She never recognized that I had a career that required a lot of self-discipline and wise decision making. She always had to add her advice to make sure I was doing the things I needed to do to grow up healthy.
To understand my mom, you have to know her mother died when she was 14. Overnight, she became the mother of her three younger sisters. My mom was never an adolescent. She went from being a child to be an adult overnight. My mom has always been in charge. She's extremely strong, and she only respects strength. Silence, to my mom, meant either you agreed or you didn't know. Either way, she felt empowered to make the decision—whatever that decision may be.
And now, she's not in charge. I make all of the decisions. I tell her what doctors she'll see. I pay her bills. Her friends call me to see if she can go to lunch the way my friends used to call her to see if I could come out and play. She's knows this, and it frustrates her.
She wants a car. The doctor says she can't drive. She still fights me every day to go buy her a car. She points out the kind of car she wants. She even tells me what color she wants. My mom knows I'm not going to buy her a car. It's a point of pride for her.
She reminds me of times when I messed up while I was growing up. (Funny, for all of the things she can't remember anymore, she can remember a surprising number of my failures.) She does this to remind me I'm not qualified to be in charge of her life.
Her fights with me have a desperate quality about them—like she's trying to grab hold of something so she won't just slip away.
But she is slipping away. Every day it seems she gets a little further away. I told my wife it's like my mom is getting further and further away from her eyes. When I look into my mom's eyes, I know she's in there. She's in there somewhere, but she's getting harder and harder to find.
Like I said, when a boy is around his mom, he's just 9 years old. I'm 9. I want my mom to come and tell me I can do this. I want her to tell me I'm strong, and I'll get through this. I want her to tell me she's known God had something special for my life the first time she held me in the hospital after I was born.
I want her to tell me it's going to be all right.
But it's not. It's not going to be right until Jesus calls her home. She knows that. I know that.
I'll miss my mom then, too.