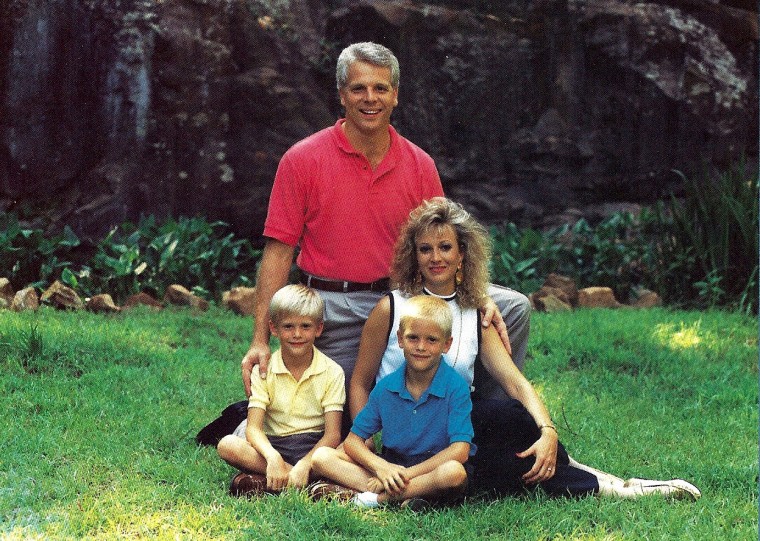 When people find out I've been the pastor of Brentwood Baptist Church for 24 years, they want to know how I've stayed at the same church for so long. In reality, I haven't been at the SAME church all of this time. I've had the privilege of being the pastor of 4 or 5 churches, all at the same address. Present day Brentwood Baptist Church is a much different church than the one I came to in August of 1991. I'm sure the members of the church would tell you I'm a much different pastor than the one who came as a 35-year-old, know-it-all punk 24 years ago. (The church has been very gracious to me.)
You know what? The same is true when you talk about my marriage to Jeannie. Jeannie and I have been married for 35 years. Yes, I've been married to the same person for all of this time. And yet, the Jeannie I'm married to now is very different than the girl I fell in love with so long ago. If I had to try and explain the difference, here's what I would tell you, "She's still Jeannie…only more so."
I've watched her grow more and more comfortable in her own skin. She has embraced what it means to be "Jeannie." She knows she's good at some things and not good at other things. She's learned to spend more time working in areas she's good at and letting the rest go. For instance, she takes care of the insurance issues in our family. She has the determination to keep calling and calling to finally get the answer she's looking for. Me? I'd just give up. She takes care of our home. I take care of the cars.
I watched her change when she became the mother of two boys. She found a power and a determination I'd never seen in her before. Seemingly overnight, she developed "Mommy radar" where she could read what was going on with our sons from across the room. Her intuition about them was uncanny.
She never thought she was funny. I think she's hilarious. She has a quirky way of looking at the world that makes me laugh so hard I choke on my coffee. Now, she celebrates her sense of humor.
Day in and day out, I've had a front row seat to one of the most intriguing, captivating, and amazing miracles in all of the world—Jeannie fully becoming Jeannie. Here's the good news in all of that—she's showing no signs of slowing down. She continues to discover things about herself, try new things, and grab hold of new adventures. This story doesn't seem to have an ending.
People do change. One of the great gifts of a committed marriage is finding a safe place to try different things. If you fail, so what? You'll still be loved. And if you succeed? Well, if you succeed, we all win.
When people ask me how they can know if they're really in love, here's my answer, "Are you your best self when you're with the other person?" True love unfolds and expands like the blooming of a flower. False love causes your life to shrivel. True love always makes you more. False love makes you less.
I find myself falling in love with Jeannie again and again. Being with her is fascinating. And this adventure called love never ends.