The Gospel of Yes will be released by Waterbrook Publishing on June 5, 2012.  As you probably can tell, we are excited about the project! The conversations that sparked the writing of the book came out of conversations with young adults at Kairos. As we would talk, I realized most of these young men and women were living "against." That is, they were living against past mistakes, shame, guilt, anger — always defining themselves by what they are not.  Few of them were living from their "Yes" in Christ. The Yes of knowing your identity in Him; your Yes of knowing your gifting that matched your purpose and most of all; knowing the Yes of His unchanging love.
So I wrote the book and as I was writing, I realized all of us are pretty much in the same boat. We are told all of our lives in so many ways all of the things we are not.  Christ came, to be to us and to bring to us, the Yes of God. That's why I wrote the book. I want to help as many people find their Yes in Christ as possible. As Paul reminds us in 2 Corinthians, "In Him, all of the promises of God are Yes." My prayer is, as you read the book, you will be able to find your own Yes in Christ.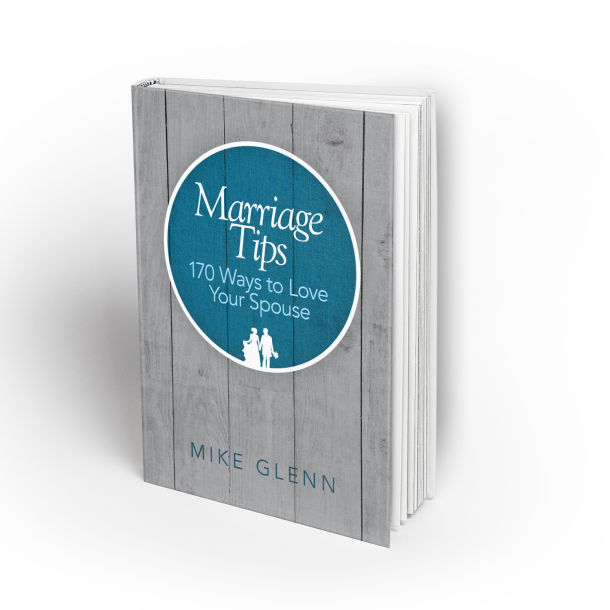 Subscribe Now
Get My Free E-Book
Join my mailing list to receive all my blog posts in your inbox and other special subscriber-only content, as well as my free eBook, Marriage Tips: 170 Ways to Love Your Spouse.