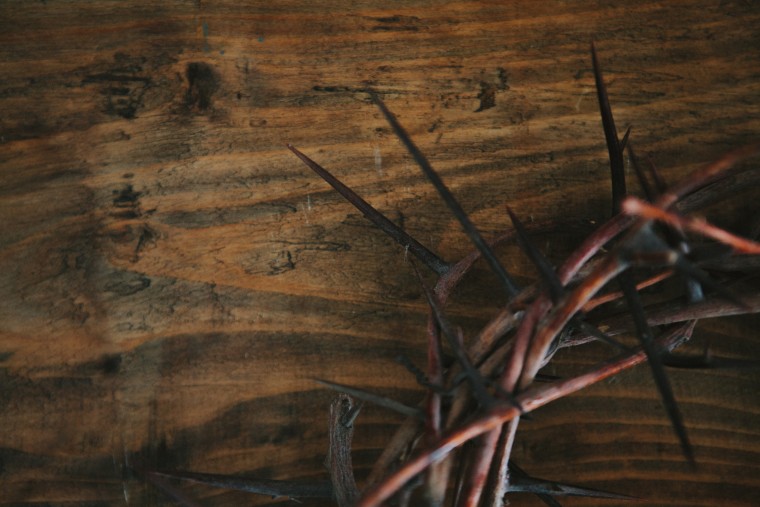 As I've studied Holy Week, I've noticed something I've overlooked before. Jesus is unusually quiet during the week. With my nature, I guess I was always looking for the dramatic moment—the arrest, the trial, the betrayal and of course, the crucifixion. As intense as these moments are, Jesus spends most of Holy Week withdrawing from the public and praying.
There were people looking for Him, but Jesus wouldn't be found.
There were crowds waiting on Him, but Jesus wouldn't go teach.
His enemies were searching for Him, but Jesus wouldn't engage.
Not now. This wasn't the time. There's a time to speak, and there's a time to be quiet.
So, Jesus withdrew. He got quiet. He listened. He prayed.
When the enemies came, He was ready.
When He was tortured, He endured.
When He was abandoned, He remained faithful.
When it came time to die, He surrendered.
The silence prepared Jesus for the chaos. He knew what to say and what to do because He had hidden Himself in prayer.
This got me thinking about the noise in my life. My phone is always with me. Music or the television is always playing. I'm always connected, always wired in—afraid something will happen and I'll miss out on it. Which is why, more times than not, I'm caught totally off guard when the storms come. I never see them. The music is too loud. The noise is deafening. I'm blown off course by a storm I never see approaching.
This is the lesson I'm having to learn. It's in the silence before God where the noise of the world is swallowed up. It's in the solitude of prayer where the pressures of the crowd are resisted, and it's in the life of His presence where death is defeated.