Back in May, the Pew Research Center released a study that showed the percentage of people claiming to be Christians had rapidly decreased over the past several years. Humanists were elated. "See," they shouted, "we told you religion is dying." Church leaders wrung their hands and blamed the culture, liberal seminaries, and lukewarm church members for the decline. "The culture has become hostile to the faith," they told us, "and the weak are falling away."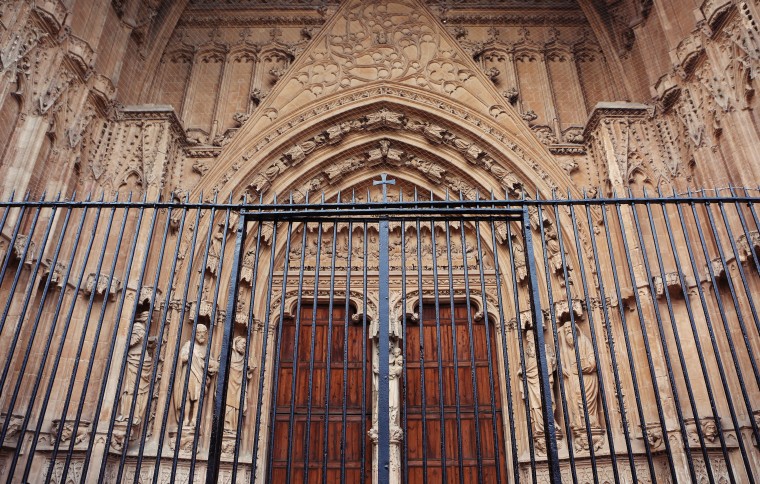 I have a little different take on this. I don't think the Pew study is shocking. I just think the study is honest. I've been doing what I do for a long time, and here's a dirty little secret that no one will tell you: we've never had as many Christians or church members as we have claimed. Anybody who works in a church can tell you this. In a typical church, attendance will be half of the total membership, and a "healthy church" will have 80% of those who attend worship involved in Sunday School or Bible Study.
If you serve an older church, one that's been around for over 50 years or so, you literally won't be able to find 25% to 50% of the membership. They will have moved, died, or joined another church, but never updated their membership status. The published numbers of church membership and those claiming to be followers of Christ have always been suspect.
There are several reasons for this. For one thing, several years ago, there was a great deal of social pressure to be a "member" of a local church. You didn't have to attend, participate, or even give. You just had to be a member. As a result, our churches were filled with "members" who never intended to be a part of church life.
Our demographics are different. Populations are changing and churches have been slow (ok, totally failed) to respond in meaningful ways to the needs of the new communities around them.
Now, our culture has changed and there's no longer any social pressure to be part of a church. Sunday has become just another day in the weekend. People attend entertainment events, ball games, shop, go to the lake or the beach, and never think twice about missing worship. If you ask them, they will tell you point blank, "We don't go to church anywhere."
And there you have it—an honest answer. For me, this is the great revelation of the Pew Research study. People are now honest about their spiritual choices. I, for one, welcome the new reality. Now, we know where we stand.
And yes, there's a great challenge before the local church, but for me, I find great freedom in this new honesty. People are declaring their preferences and from there, it's a lot easier to start the conversation about Christ, faith, and what matters in life.
The Pew study didn't tell us anything we didn't already know. We may not have wanted to admit it, but we knew it. Churches and church leaders are going to have to make some hard decisions—either become missional or become extinct. The Pew study makes our choice a little easier, a little more obvious.
After all, now that we know what we know, we really don't have an excuse, do we?