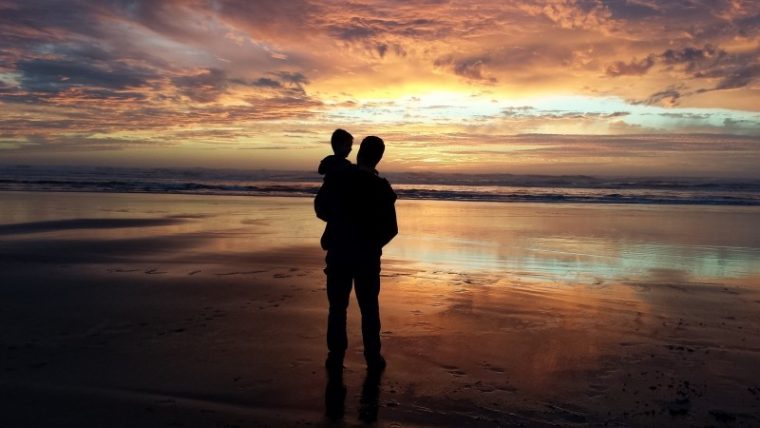 Today is the day after Father's Day and to be honest, it's where I live most of the time. Yesterday was great. I heard from both of my sons, and we were able to celebrate our relationship. No one has had more fun being a dad than me. I even heard from my daughters-in-law. Our boys married well, and Jeannie and I are very grateful for the love Nan and Deb have brought to our families.
Both Jeannie and I spent time yesterday missing our dads. Both of our fathers played major roles in our lives, and we miss them every day. There's always something we wish would could tell them, ask their advice on, or most days, just hear their voices. Jeannie and I were very blessed to have our dads.
But now, it's Monday—the day after Father's Day. This is the day when the work is done that makes Father's Day worth celebrating. This is the day when fathers do the dirty work of being a dad. For some of us, that means changing diapers and rocking babies to sleep. For others, that means countless trips around the block strolling with toddlers, playing catch, having tea parties, going to ball games or movies, or driving to vacation spots while everyone else sleeps in the car.
Being a dad is tough. It costs something to be a good dad. Your golf game may suffer. You may not be able to ride your Harley as much. You may miss a few things on TV, but that's because you'll be spending time doing what dads do.
Being a father may be an accident of biology, but being a "dad" is a title you have to earn. And when you get it, it's the trophy you'll be most proud of.
Because it will have been earned every day after Father's Day, in one way or the other.