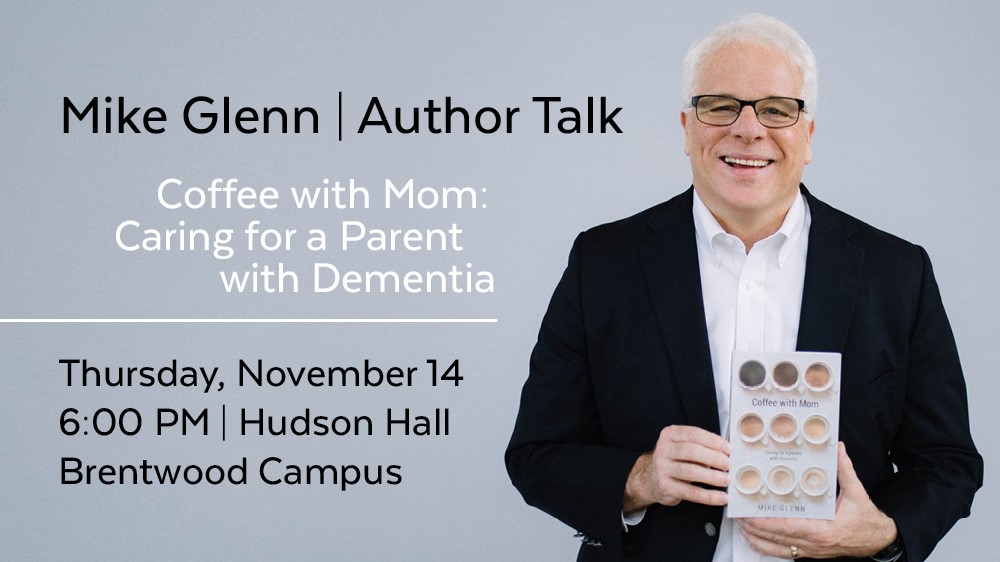 Mike Glenn | Author Talk
Join us as Mike Glenn, our senior pastor, shares personal stories about his mother's fight with dementia and his constant struggle of wanting to help her but not always knowing how. During the evening, you'll be able to ask questions as Ken Corr, congregational care minister, leads a discussion with Mike the covering topics submitted by the audience. Also at the event, connect with resources and support groups to become better equipped to care for those you love who are struggling with Alzheimer's and dementia.
Mike says writing Coffee with Mom was one of the ways he dealt with his own grief, but he also wrote it in hopes that readers walking a similar journey will find a few laughs, realize they're not alone and find the courage to do the best they can.
This evening is free and open to the public. Pre-signed copies of the book will be available for purchase to be picked up at the event by using the "register now" option below.